About the Staff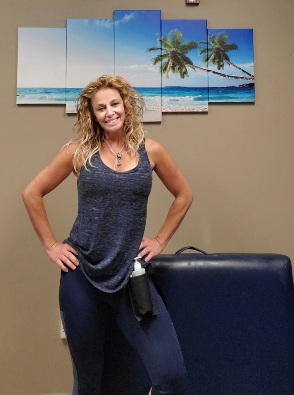 Melanie Sowa L.M.T./ Owner
Graduate and Former Instructor @ Berks Technical Institute Massage Therapy Program
Reading Rugby Massage Therapist http://www.facebook.com/ReadingRFC/?ref=page_internal
Former Reading Royals Massage Therapist
I have been in the industry for over 10 years and whether my clients are elite athletes, take part in sports socially, or someone who spends all day in an office or car they will benefit from my intuitive style massage. My objective is to improve quality of life by relieving pain from the mind, body, and soul. I have a deep passion to heal.
When I am not healing with my hands or feet I enjoy spending time with my three wonderful children. I love to cook, watch football (Go Steelers!!) and my favorite time of the year is Summer.
Modalities
Therapeutic Massage, Remedial Massage, Deep Tissue, Sports and Seated, Bamboo Fusion™, Myofascial Release, Craniosacral Therapy, Hot Stone, Deepfeet Ashiatsu, Pregnancy Massage... and soon more to come...
---